Since 2014, the Future of Texas Award honors an extraordinary young leader whose work has made a significant and demonstrable impact that improves the lives of Texans. We value leaders working in a variety of settings– from the Capitol, the community, the classroom, and everywhere in between.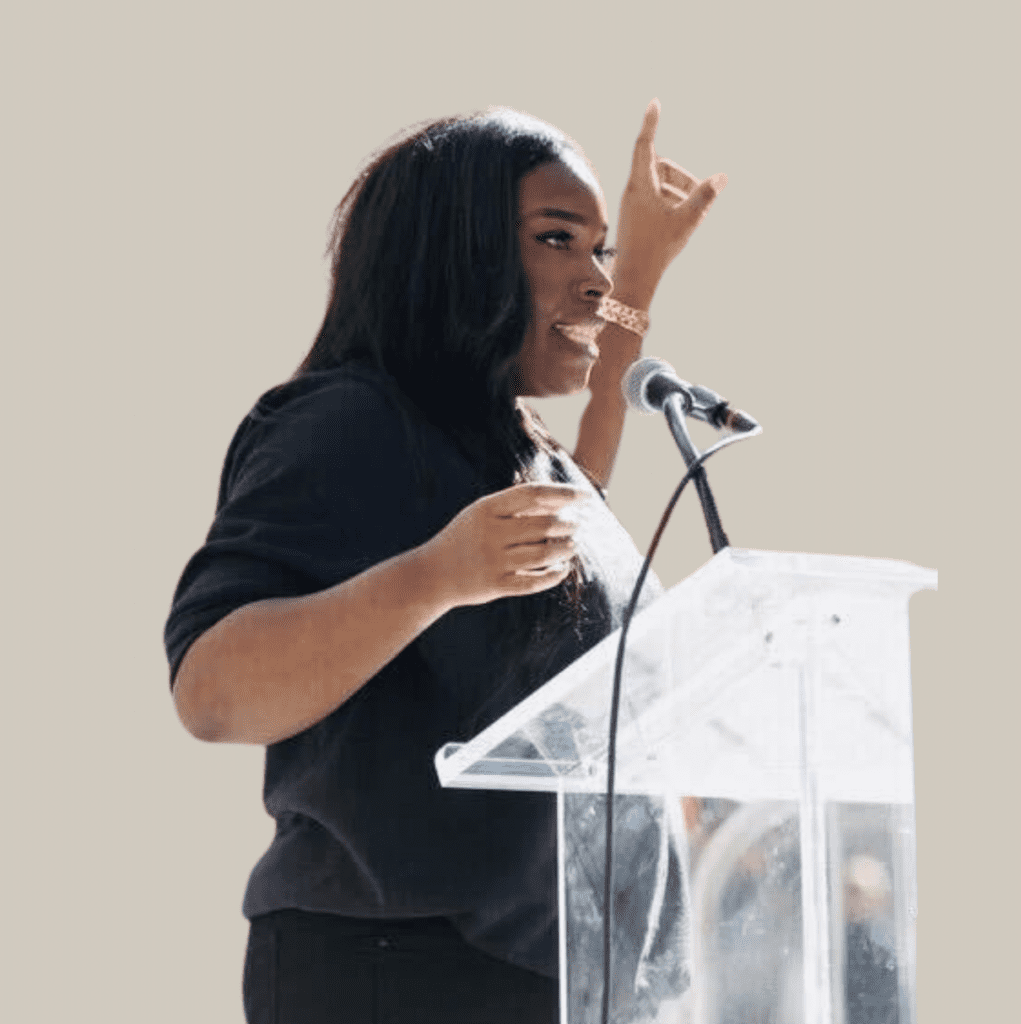 Dallas native Tiara Cooper is an award-winning social justice leader committed to mobilizing marginalized people, uplifting their stories, and utilizing grassroots efforts to impact policy change at the municipal, state, and federal levels. Fueled largely by her own experience being handed a felony conviction as a teen, she answers the unwavering call to liberation through advocacy that centers dismantling historical systems of white supremacy, ending mass incarceration, and shedding light on felony disenfranchisement.
Tiara was previously the Live Free Texas Organizer with Faith in Texas and has also organized with Texas Organizing Project, OakCliff Chamber of Commerce, and Outreach Strategists, to name a few. She is the founder of Rooted in Liberation, a founding member of In Defense Of Black Lives (IDOBL) coalition, and formerly chaired the Live Free National "Street Certified" Decarceration advisory committee. 
Tiara will continue to amplify efforts to end extreme sentencing, center those with lived experience, and promote alternative responses to violence in her new role with the Texas Coalition to Abolish the Death Penalty (TCADP). Amongst other distinctions, Tiara's commitment to justice has earned her a seat at the table of multiple statewide initiatives, the Juanita Craft Humanitarian Awards – Catalyst Award (2021), being deemed Next Generation Action Network's Organizer of the Year (2020), and a resolution from Texas House District 109 in recognition of her outstanding leadership advancing civil and human rights. Her organizing efforts have been featured in KERA News, Dallas Morning News, Dallas Observer, FOX 4 News, and PBS.
Tiara is an alumna of Howard University's Theology, Radicalized Policing and Justice Reform cohort where she earned a certificate in Divinity, an Emerging Leaders fellow, and a CUNY fellow. In her downtime, she enjoys cooking, singing, and meditating with her daughter.
These leaders are under 40 and work in food security and access to healthy and sufficient food; good jobs, living wages, and financial security; healthcare expansion and access; high-quality public schools and college or post-secondary education; racial, ethnic, or gender equity and inclusion; smart public investments that meet Texas' growing needs; or voting rights and access.
We honor those who identify as a member of a marginalized and/or underrepresented community, work towards a Texas where an individual or group's race or ethnicity no longer predicts their well-being or outcomes, and who believe in the shared Texas value of looking out for our neighbors.
The Future of Texas Award includes a $1,000 donation to a nonprofit organization of the honoree's choosing.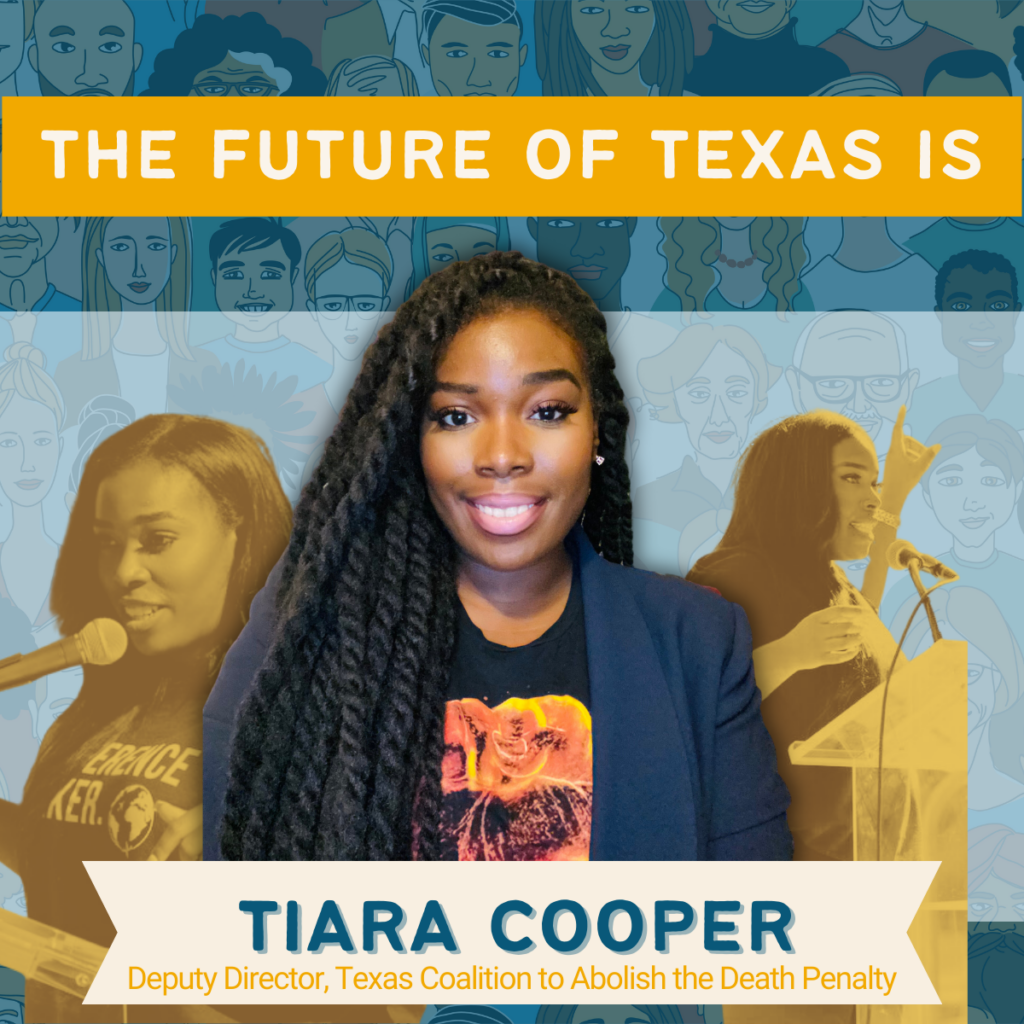 Your Support Makes a Difference
For almost 37 years, Every Texan has worked to strengthen public policy and advance equity and opportunity for Texans of all backgrounds. Our people-centered vision to achieve a state where every Texan thrives is only possible through your generous support for our work.