Every Texan's Policy Leaders of Texas Fellowship Program is a pilot initiative that provides students with resources, knowledge, and social justice framework to engage in and champion issues in higher education policy. 
In seeking to understand policies that affect and limit the accessibility of higher education, cohorts will learn how to be their own best advocates against policies that threaten their inclusion and academic success. 
Through the program tenets — empowerment, learning, and leadership development — fellows are given the tools to shape the future of public policy in Texas for themselves and every Texan accessing higher education.
Fellows will demonstrate their understanding of the curriculum by researching, creating and advocating for a co-written policy agenda. They will develop their leadership capabilities so that, in combination with the policy knowledge developed through the program, they are strategically building the policy leadership pipeline for the future of Texas.
General Requirements & Eligibility
Applicants must be currently enrolled at a 2-4 year college or university in Texas for the fall 2022 semester with a commitment to maintaining their enrollment for the following spring 2023 semester.
Applicants must be willing to commit to a full academic-year program that consists of 180 hours (90 hours per semester/4-6 hours per week) of active engagement.
Applicants must be committed to fulfilling the Every Texan Fellowship Program expectations.
Fellows will receive a stipend of $2,000 per semester or $4,000 per year.
During the academic year, cohorts will be expected to read materials, watch informative content, author written products, and attend learning sessions outside of weekly meeting times that will aid in the preparation for and execution of a co-written policy agenda. Cohorts will participate in weekly virtual meetings to discuss the content of their assigned modules and theorize around potential origins and solutions to the problems affecting their communities and personal lives.
Every Texan is committed to creating a community of advocates, and fellows are expected to engage with and aid in the cultivation of their community as they embark on this journey together. Not only are cohorts expected to learn, but they are also encouraged to connect and learn from the experiences of their fellow students to serve the greater good of the state.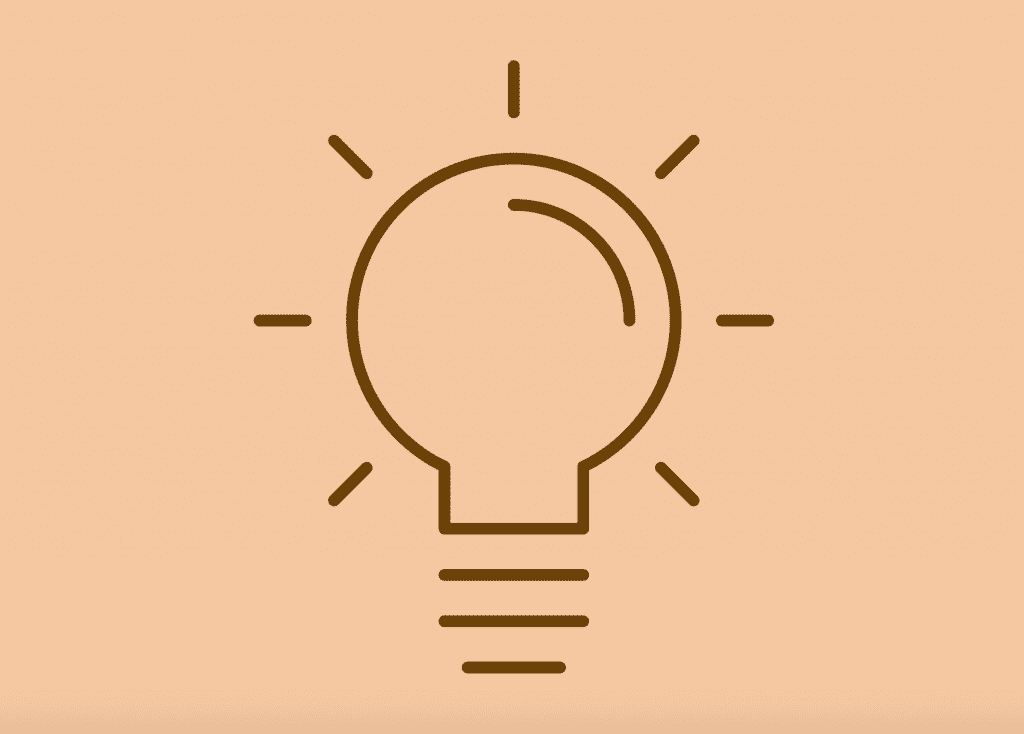 Fellows will embark on a journey that will prepare them to become an advocate and a community builder with an informed familiarity with policy-making processes. Not only will fellows learn how policy shapes the experiences of their community, they'll learn how to participate in these processes.
Fellows will achieve a level of self-determination that enhances their capacity to create change in their communities, institutions, and even their own lives.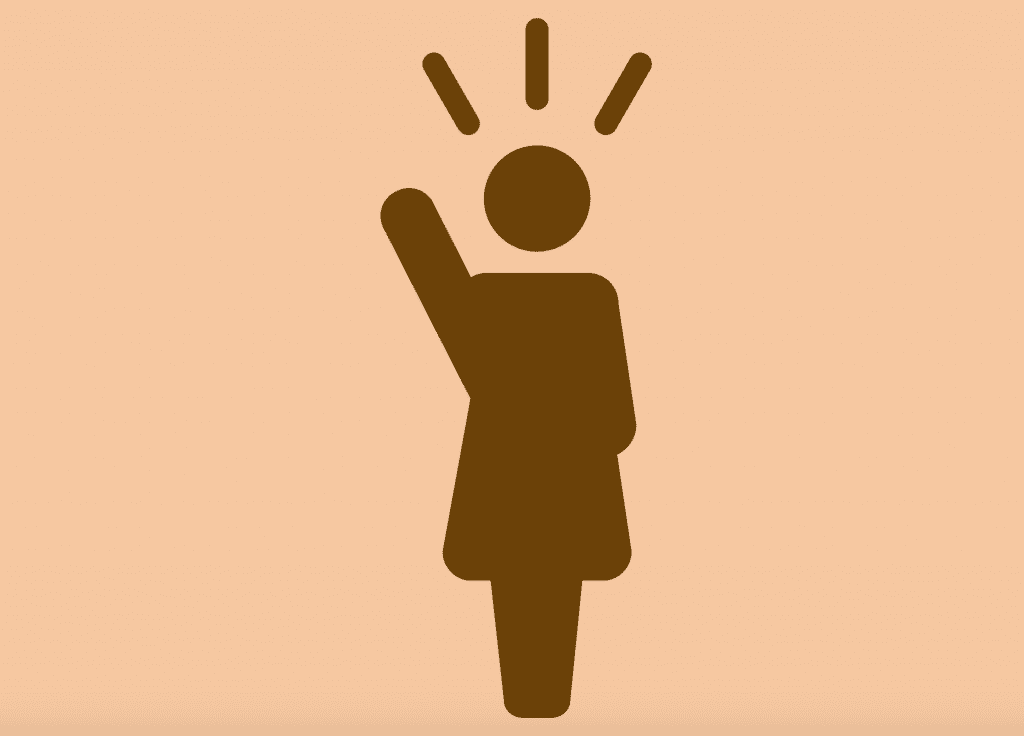 Fellows will practice the components of leadership that champion community responsibility, community building, and community-centered advocacy as tools for empowering others in their own community.
2021-2022 Policy Leaders of Texas Fellowship Cohort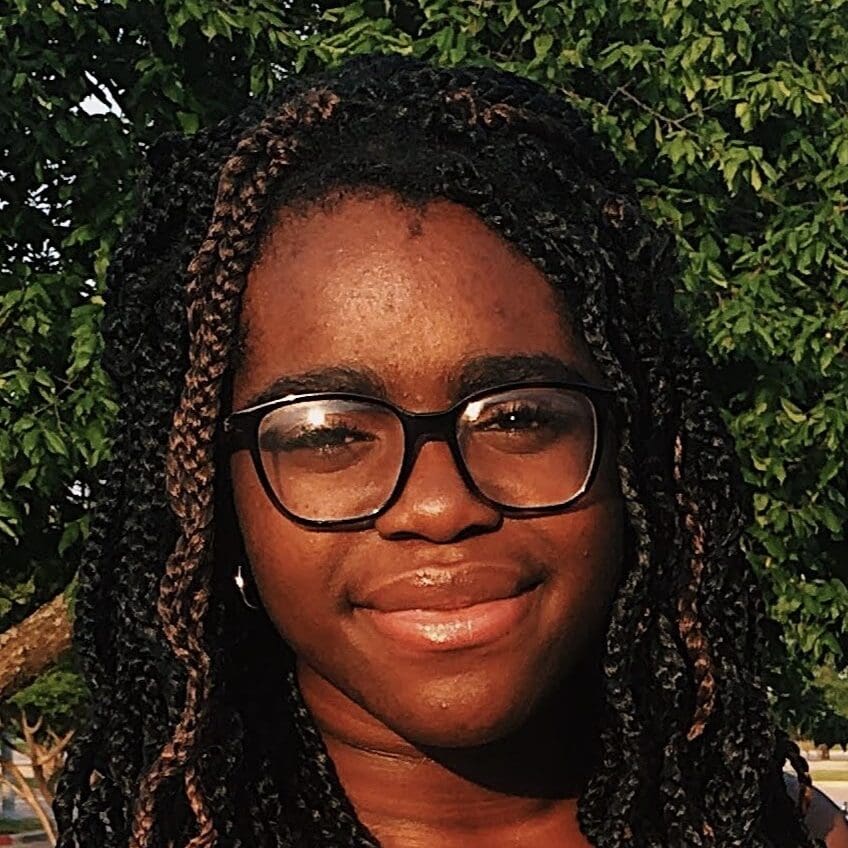 Isabel Agbassi (she/her) is a second-year undergraduate student pursuing majors in Public Health and Biology along with a minor in Healthcare Reform and Innovation. She is a part of the Natural Sciences Council and the executive board of the Black Health Professions Organization. She has played an active role in advocating for policies, whether it be for improved higher education mental health care through her internship with Young Invincibles or working closely with Austin Independent School District to improve academic outcomes in secondary schools. Along with education empowerment, her interests lie in tackling health disparities through health care policy and grassroots organization. Through PLT, she plans to explore how to tangibly address diversity and inclusion in STEM and research, economic distress, and mental health care to improve equity and access to opportunity in higher education. When she is not studying or interning, you can find her trying out different vegan recipes, working out with friends, and reading.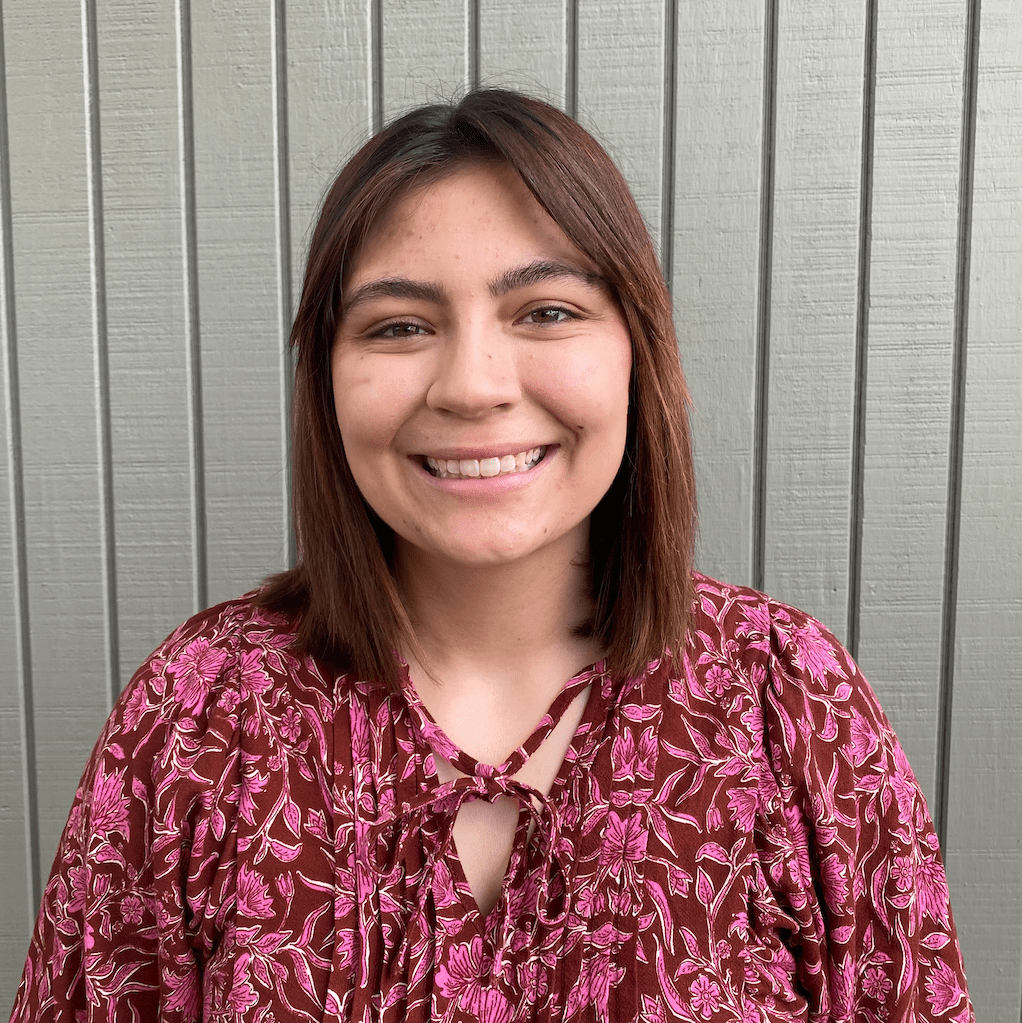 Braelynn Barborka is a first-generation student at the University of Texas at Austin majoring in Government and Women's & Gender Studies. She is currently the campus organizer for the UT chapter of Deeds Not Words. She is interested in LGBTQ+ studies, feminist studies, and making research and academia more accessible. She enjoys iced lattes, dogs, and watching as many movies as she can. After graduation she hopes to attend law school and eventually have a career in public interest law.
Faith Cachay is a third year undergraduate student at the University of Texas at Arlington double majoring in Social Work and Political Science. She is a Peer Academic Leader on campus, where she teaches a student success course geared at helping students transition from high school or community college to university. As a first generation student, she knows how valuable mentorship is and loves being able to provide this for incoming students. She has interned for the Refugee and Immigrant Center for Education and Legal Services (RAICES) and the Dallas County Justice of the Peace 4-2, where she confirmed her passion for advocacy, immigrant rights, and civic engagement. She is keeping her mind open for post graduation plans, but knows she wants to dedicate her life to public service and advancing social justice. Since Faith was a child, her parents always pestered her about pursuing higher education in order to live a better life. Thankfully for her parents, Faith has always been naturally curious and eager to learn. However, along the journey to college, Faith encountered the many barriers to higher education like other first generation, low income students have. Now that she is on her path to graduating college, Faith is excited to take on this opportunity to learn about making positive change in the higher education arena. Aside from academics, Faith enjoys reading, crocheting, and watching movies in her spare time.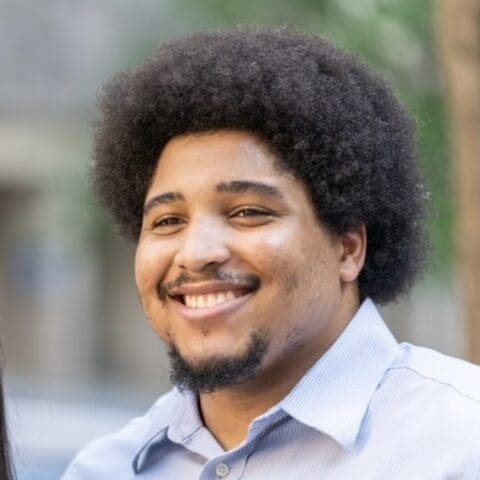 Jeffrey Clemmons, originally from Dallas, Texas, is a senior studying Political Science at Huston-Tillotson University in Austin, where he serves as President of the campus NAACP, Chief Justice for the Student Government Association, a student leader for Texas Rising, and a variety of other roles promoting student civic engagement. Off-campus, he is the Chair of Austin's College Student Commission, where he works alongside peers from other universities in the city to represent nearly 100,000 students in City Hall on issues including housing affordability to food insecurity. Recently, he joined the board for Transit Forward as a student representative to ensure that young people in Central Texas are a part of the conversation about how to ensure equitable transportation through initiatives like Project Connect.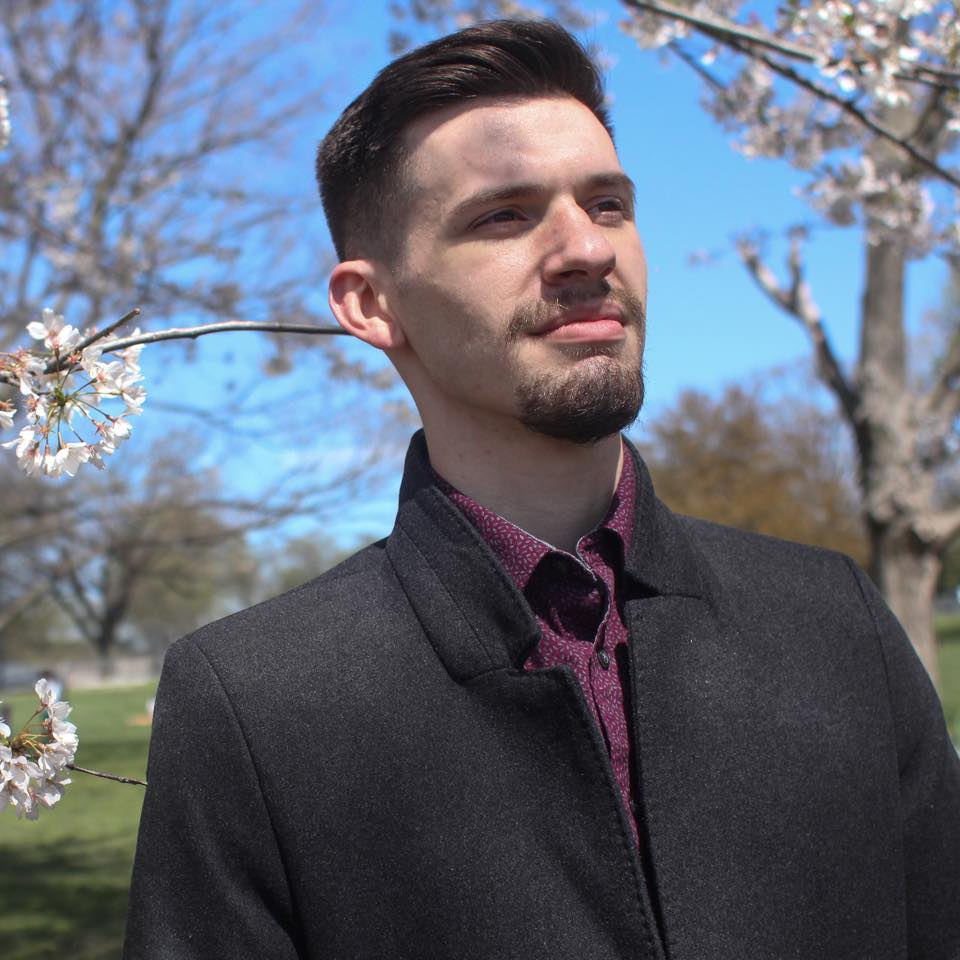 David Harrison is a senior at the University of Texas at Tyler. He is the son of a single mother. Hailing from rural East Texas, David's life has been one of prolonged struggle against economic inequality. Having spent most of his childhood unhoused, necessities like food, health care, and education were frequently out of reach. Countless others in his community faced similar circumstances. During this period David was also exposed to the realities of systemic racism, patriarchy, and LGBTQ discrimination, though they did not directly affect him. Because of the conditions of his upbringing, David has become a staunch advocate for economic, social, and racial justice. This past spring, David participated in the UT system's Bill Archer Fellowship in Washington, D.C., where he gained knowledge on how to create ethical and equitable policy. In April he was elected to represent UT Tyler's College of Arts and Sciences on the Student Government. He hopes this position will allow him to help create an environment based on equity, transparency, and representation. He is currently in the process of founding several student organizations aimed at furthering those goals. After graduating in December, David aspires to pursue a Ph.D. with the aim of researching policies, practices, and histories to help achieve liberation for all. In his free time, he enjoys hiking, photography, spending time with loved ones, and anything that involves an adrenaline rush.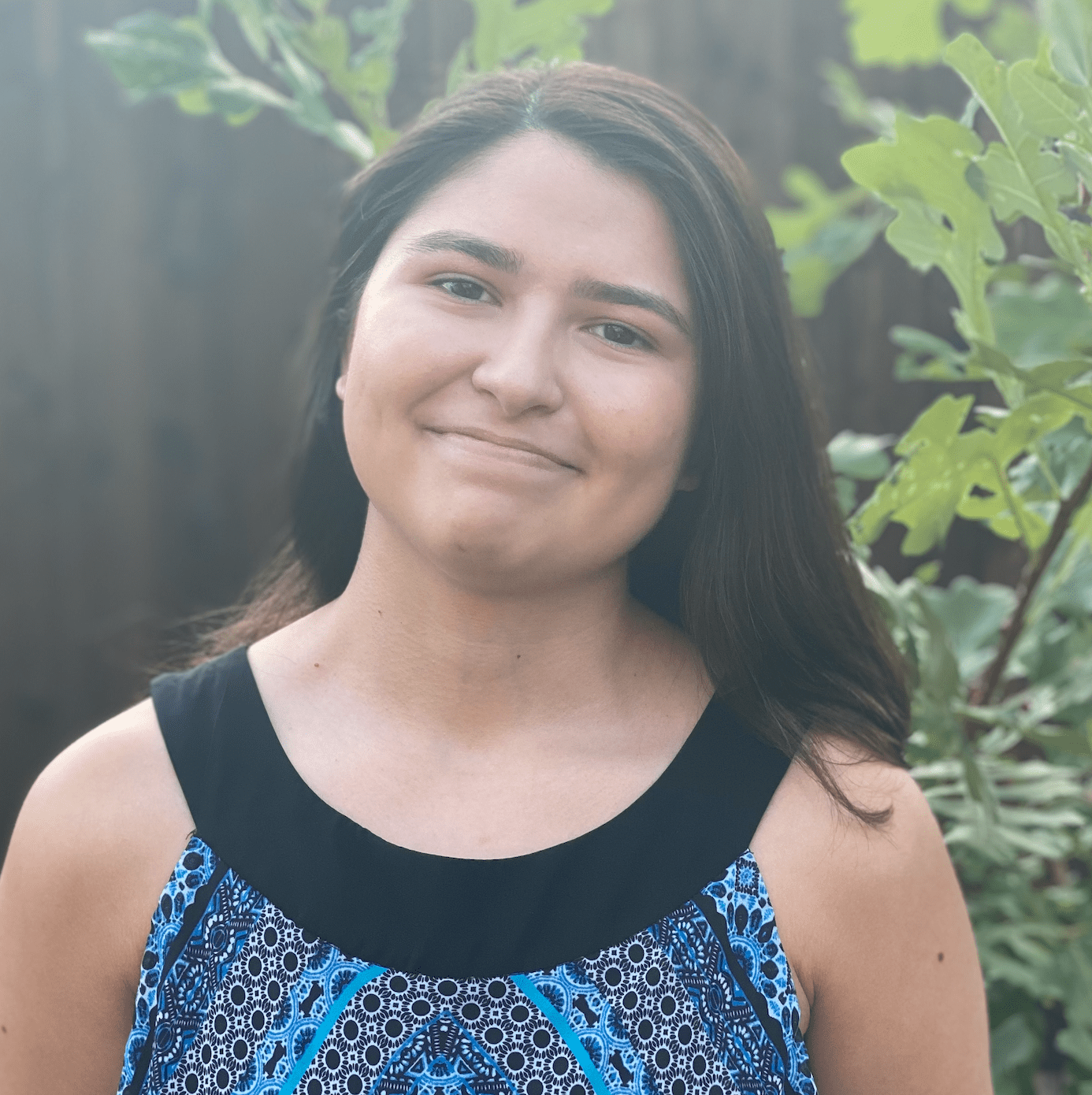 Alexis Kosloski is a student at the University of North Texas, majoring in Criminal Justice with minors in Legal Studies in Business and Alternative Dispute Resolution, as well as a certificate in Legal Studies. She is also a member of the Criminal Justice Honor Society, Alpha Phi Sigma. Inspired by her personal experience, she is working to attend law school in an attempt to gain tools that will help her play a greater role in understanding and constructing public policy. Her focus lies in using her experiences and education to advocate for her communities and working to correct the long-standing history of inequitable and discriminatory policies, setting forth inclusive, equitable policies in their place. In her free time, you will find her watching women's soccer, reading, or listening to music and podcasts.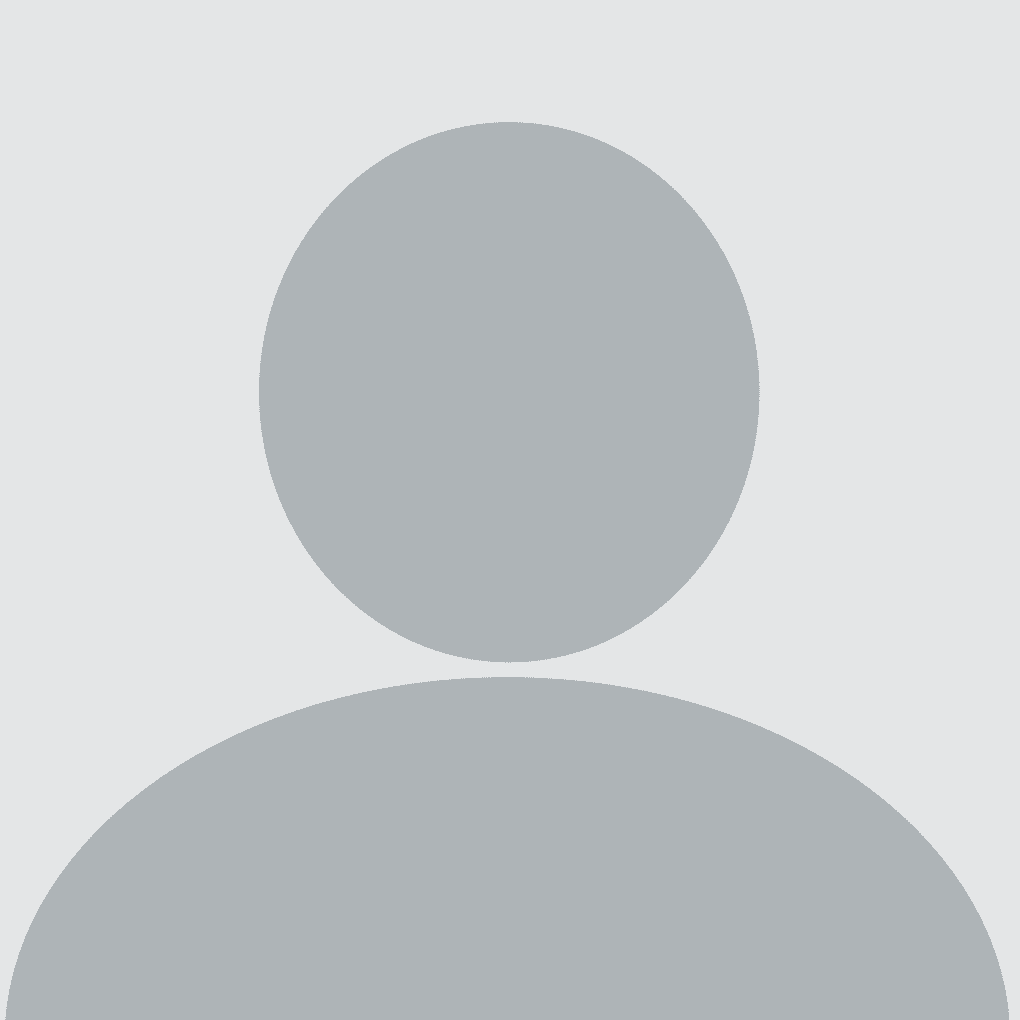 Fay Medina is from McAllen, Texas and grew up in the Rio Grande Valley. Fay attends the University of Texas at Austin and is currently double majoring in International Relations & Global Studies and Economics.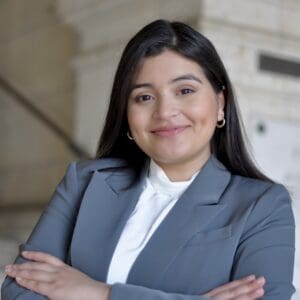 Suseth Muñoz (she/her/ella) was born in Reynosa, Tamaulipas, Mexico and later immigrated across the border to the Rio Grande Valley. She is a fourth-year at the University of Texas at Austin in English, Government, and Youth & Community Studies. Her experience as an immigrant, a first-generation student that comes from a Title I school has taught her that social issues are inherently interconnected. Because of Suseth's immigrant narrative and proximity to the U.S.-Mexico border, she is passionate about increasing education about immigration and humanizing the experience of people along the frontera. Most recently, she works alongside the No Border Wall Coalition to divest from border construction efforts and fund the communities along the border. Through the PLT fellowship, she aims to explore policies at the intersection of immigration and education. In her free time, she likes to purchase books she might read in a year, explore Austin's nature trails and lakes, and rewatch the Twilight saga.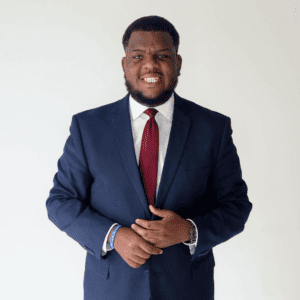 Greg Norwood is a senior at the University of Houston where he majors in Political Science and Minors in Laws, Values, and Policy. A dedicated educator, avid social justice advocate, and respected community leader, Greg currently serves on the National Youth Advisory Board of Young Invincibles where we work to elevate the voices of young adults in the political process, and as a Co-Teacher at Dogan Elementary, an Achieve 180 school in the 5th ward community of Houston, TX. Greg has served in several capacities across the state of Texas most notably as the President of Student Government Association at Houston Community College, member of the City Of Houston's Mayor's Student Leadership Alliance, and Fellow for the Annette Strauss Institute for Civic Life and Engagement's New Politics Forum. Greg clings to the words of former President Theodore Roosevelt who said in short, "It is not the critic who counts; not the man who points out how the strong man stumbled, or where the doer of deeds could have done them better. The credit belongs to the man who is actually in the arena. Whose face is marred by dust and sweat and blood; who strives valiantly; who errs, who comes short, because there is no effort without error and shortcomings…" In his free time, he enjoys reading, cooking, and listening to good music with a good cigar.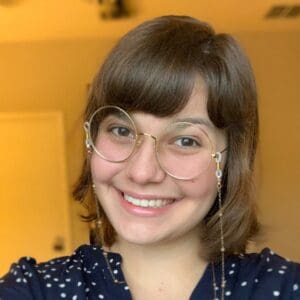 Julia Zaksek (they/she) is a senior at the University of Texas at Austin. They are majoring in women's and gender studies and Plan II honors with minors in government and philosophy of law. Julia's university experience has included involvement in Texas politics, campus research, and community development. They have worked several political campaigns, interned for Texas legislators, and volunteered with Texas reproductive healthcare organizations. They are an editor of the Daily Texan and a chair of the UT Student Association of Gender Studies Engagement. Their policy interests broadly include queer and trans-inclusive policy, reproductive healthcare, education access, and criminal justice reform. When not in class or working, Julia enjoys reading novels, playing Animal Crossing, and playing with their cat, Ophelia.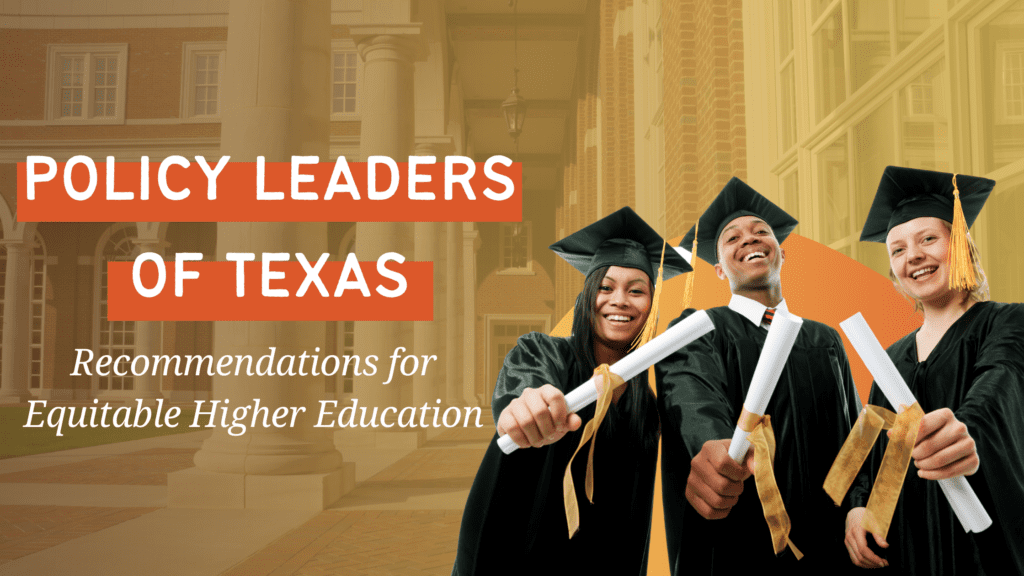 The Policy Leaders of Texas Fellowship Program is an initiative sponsored by Every Texan that provides students with the necessary resources, knowledge, and social justice framework to champion issues in higher education policy that are a part of a self-identified and self-constructed policy agenda that demands transformative change. Through the program tenets — empowerment, learning, and leadership development — we envision a postsecondary education system in Texas that is accessible, affordable, safe, healthy, and supportive for all students. 
Read the 2021-2022 Cohort's Recommendations for Equitable Higher Education here.
Every Texan's Policy Leaders of Texas Fellowship Program is made possible through the support of the Trellis Foundation.