After Speaker of the House Dade Phelan's press conference earlier today, Every Texan Associate Director Anne Dunkelberg issued the following response:
The Speaker and House have elevated important and exciting bills that can make real change in Texas' worst-in-nation uninsured rate, protecting kids' coverage and investing in better maternal health for new mothers. And amid the ongoing pandemic, the bills to reduce racial and ethnic health disparities; improve care via broadband and telemedicine, vaccine access, affordable insulin, and investment in brain health are all heartily welcomed.
Every Texan hopes to see action soon from the Senate — that chamber should not be the place where health coverage progress goes to die.

Nevertheless, Every Texan is disappointed that Speaker did not include in this announcement any action on Medicaid expansion or a related bipartisan coverage solution, given that is the single policy change that would cover the greatest number of uninsured Texans, while bringing billions of "homesick Texas dollars" back to our communities.

Every Texan also cautions that the Legislature should reject bills that reopen the door to discrimination against people with preexisting conditions, as some bills on Speaker Phelan's list of priority legislation do.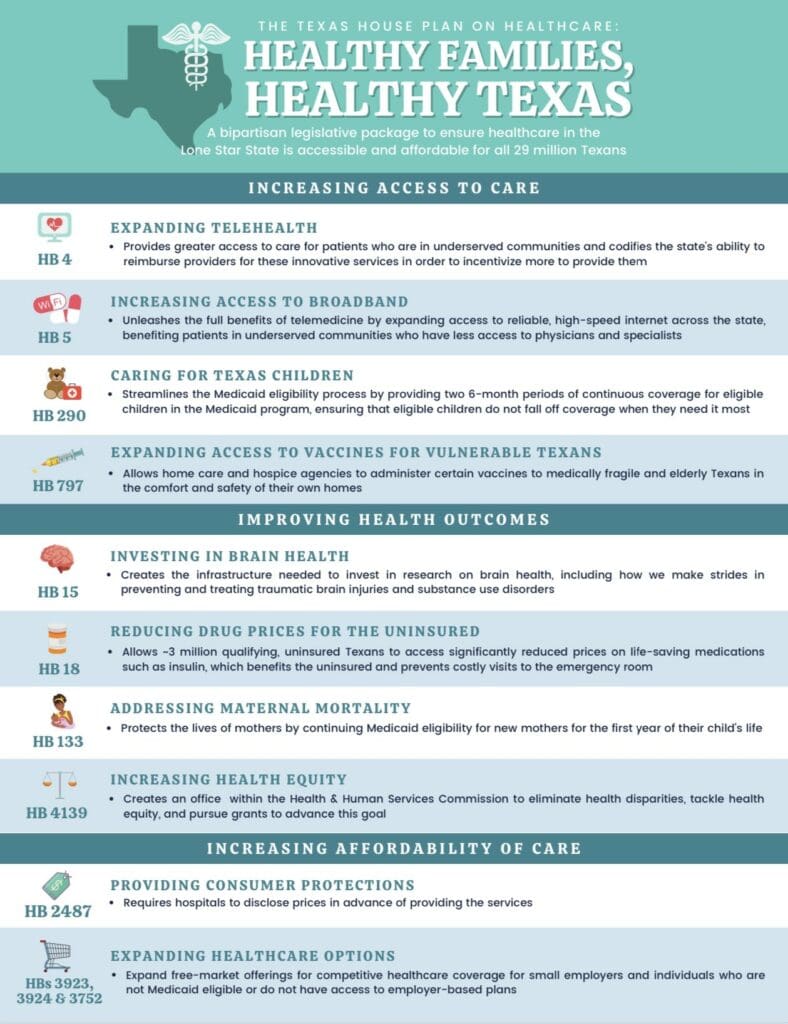 Graphic via Speaker of the House Dade Phelan's office