Social justice requires public policy. This has been our driving belief for 35 years.
The Center for Public Policy Priorities is excited to announce our new name and brand. Our new name is Every Texan. We believe this name better reflects who we are and our social justice vision for Texas.
Our long-standing mission remains the same — to make Texas the best state to live in, where Texans of all backgrounds have a fair opportunity to thrive. At Every Texan, we envision a Texas where people of all backgrounds can contribute to and share in the prosperity of our state. One of the most effective ways to make sure every Texan has equal access to these conditions is to strengthen public policy.
Read our rebranding press release announcement.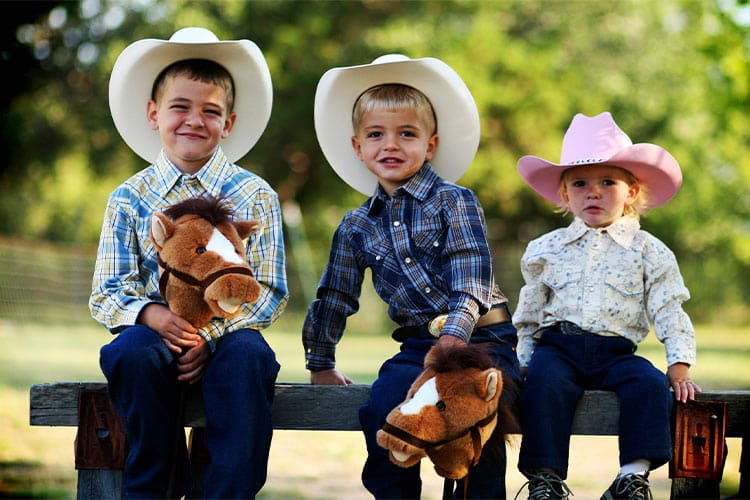 In Texas, opportunity isn't the same for everyone. People are working hard to support their families and contribute to our state, but limited access to affordable healthcare, high-quality education, and good jobs holds them back. We're trying to fix that through public policy.
We are proven experts in strengthening public policy to expand opportunity and equity for every Texan.
Our policy solutions and advocacy rely on high-quality data collected from credible sources and are developed independently.
At Every Texan, we are people who know and people who care. From accomplished experts to rising stars, we strive to represent and celebrate the diversity of Texas.
We draw on a 35-year history of advancing social justice in Texas. Ever since the Benedictine Sisters of Boerne, Texas founded us, we have pursued our vision of a more equitable Texas.
Our new name, Every Texan, focuses on our state's greatest resource — our people.
The name Every Texan speaks to our focus on equitable policies so that Texans of all backgrounds can thrive.
Public policy can change lives. But changing policy isn't easy. It requires expertise, hard work, and influence. To make sure very Texan has access to what they need to fulfill their potential, we need strategic, systemic solutions. And public policy can provide them. 
We love Texas and believe it can be the best state in the United States, but we are falling short in many ways. We believe government has an important role to play in crafting public policy that improves people's lives. Every Texan is here to support data-driven policymaking that improves the lives of Texans of all backgrounds.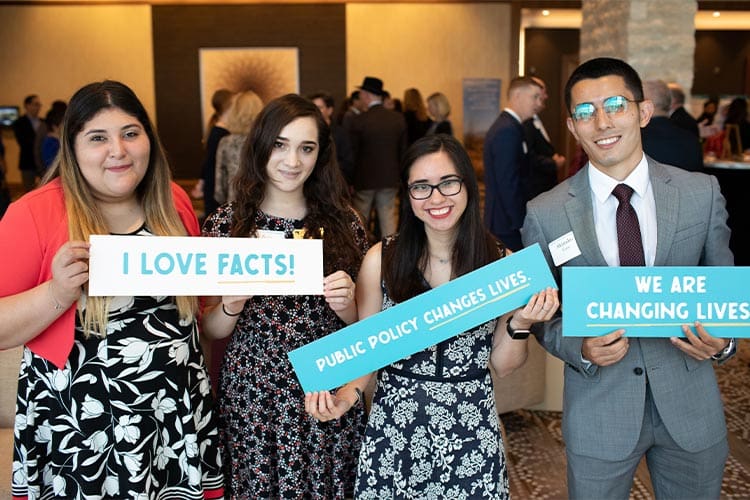 With our new name, we acknowledge that it will take all of us, working together, to make this a state where people from all backgrounds can thrive.
We are boldly stating our commitment to pursuing social justice and equity for every Texan, and we are proud to work alongside a broad range partners who share our vision. We value partnership and collaboration, and we will remain the partner we've always been because policy success is a team effort. We pledge to be flexible, open and collaborative.
We expose unfair barriers faced by people of color, low-income Texans, immigrants, women, children, and other disenfranchised populations. We work alongside community leaders to advance equitable policy solutions. 
As people and conditions change and evolve, we will continue to adjust the focus of our work to support our vision for Texas. 
Credible data and policy solutions
Research, data and fact-based policy analysis remain our chips and salsa. City officials, county judges and state lawmakers rely on Every Texan for clear, accurate numbers and solutions as they tackle challenges in our communities. 
Advocacy tools that empower people and lawmakers
We are expanding our capabilities to better support our partners in the advocacy community, using more digital tools to activate Texans from all backgrounds to participate in the policymaking process. 
Social Justice and Equity
We have never been partisan, and focusing on equity and social justice should not be partisan either. The Benedictine Sisters of Boerne, Texas founded our organization 35 years ago out of their passion for social justice. We honor the Sisters' legacy by rededicating ourselves to pursuing social justice by strengthening public policy.
Policies that Help Every Texan Thrive
Our work focuses on policies that will enable Texans of all backgrounds to thrive, and populations that experience unfair barriers to opportunity. Today, we prioritize policies that will measurable improve equity in and access to health care, food security, education and financial security.
At Every Texan, we are better positioned than ever to help address inequity and social injustice for the changing face of Texas.