View the full data brief on maternal health in Texas here.
Birthing people in Texas need more support when it comes to maternal health care.
Our newest data brief highlights findings from a new report released by the maternal health nonprofit March of Dimes, which shows that most Texas counties lack access to maternity care, with 5% of Texans living in a maternity care desert. The report also finds that women's uninsured rates at the county-level range across the U.S. from 2.3% in Norfolk, Massachusetts to 43% in Hidalgo, Texas.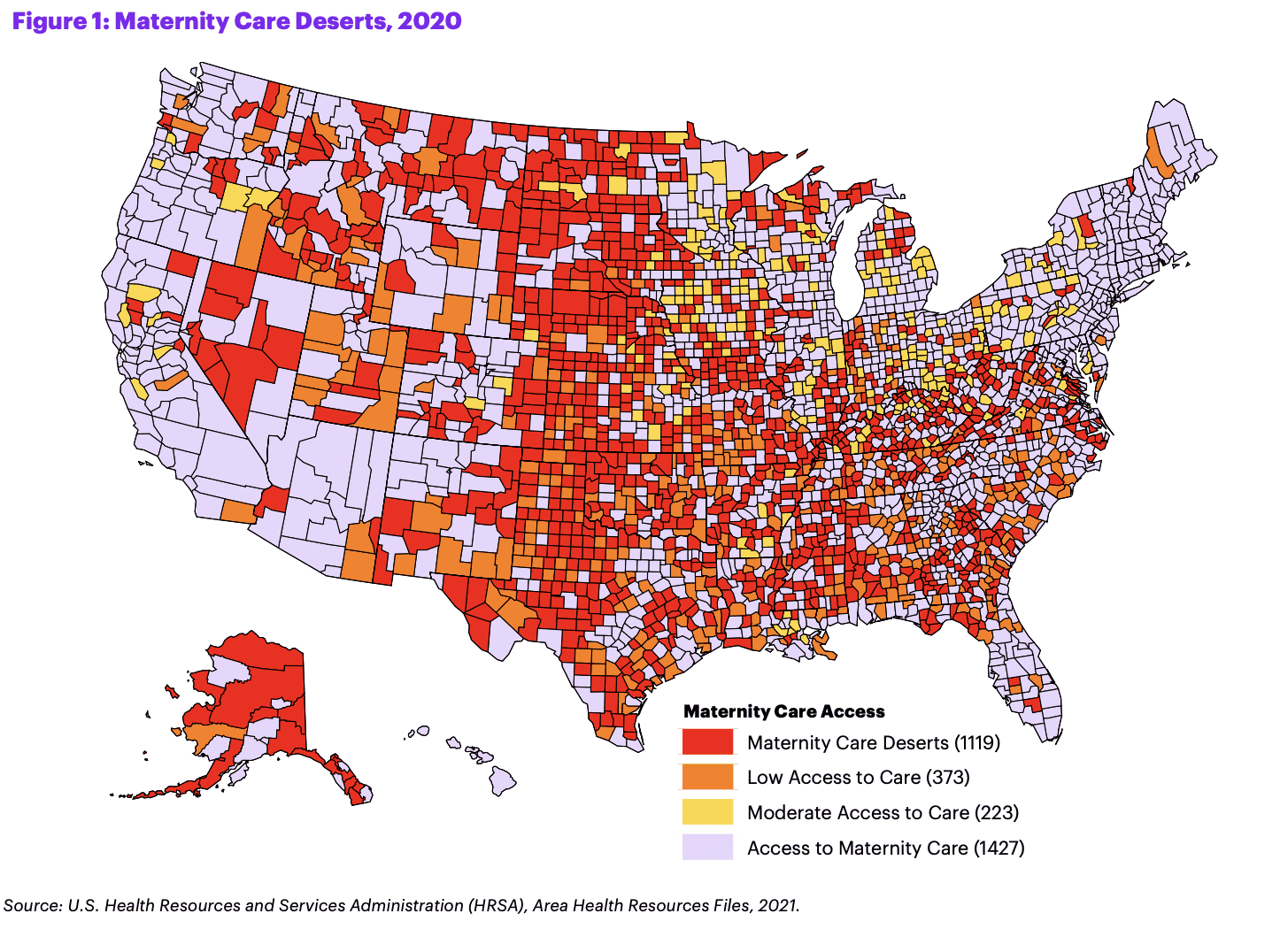 New American Community Survey (ACS) 2021 estimates featured in our brief further support the need for better maternal health care in Texas. Data show that 16% of Texas women were living in poverty in 2021, compared to 14% of women nationwide, and 20% of Texas children (under 18 years) were living in poverty, compared to 17% of children nationwide. Texas also has the worst uninsured rate in the nation, with 17% of Texas women uninsured compared to 8% of women nationally. Hispanic/Latina and American Indian and Alaska Native women have the highest uninsured rates of Texas women, at 27% and 23% respectively. Overall, Hispanic/Latina women make up 62% of all uninsured women in Texas.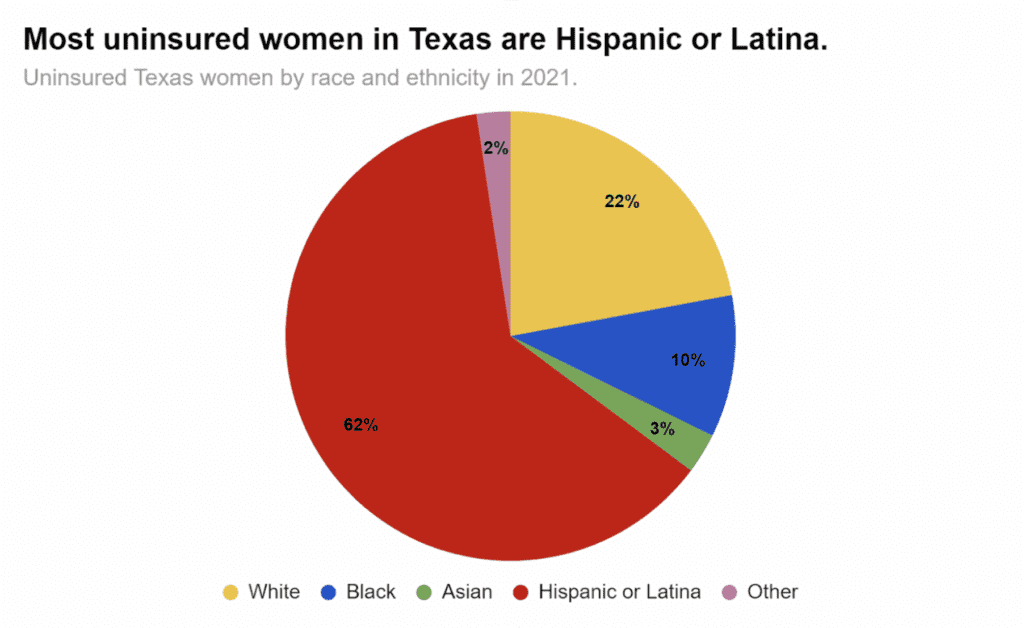 The data brief reveals even more racial disparities in pregnancy-related complications and deaths, preterm birth rates, infant mortality rates, percentage of low birth-weight babies, and access to prenatal care.
Birthing people deserve the proper care and support before, during, and after pregnancy. Texas leaders must put better financial and health coverage supports in place to ensure that all Texans, no matter their race, ethnicity, or gender identity, can receive the care necessary to thrive.