Every Texan's important work is made possible by the leadership of our board of directors, who volunteer their time to to make Texas the best state to live in, where Texans of all backgrounds have a fair opportunity to thrive.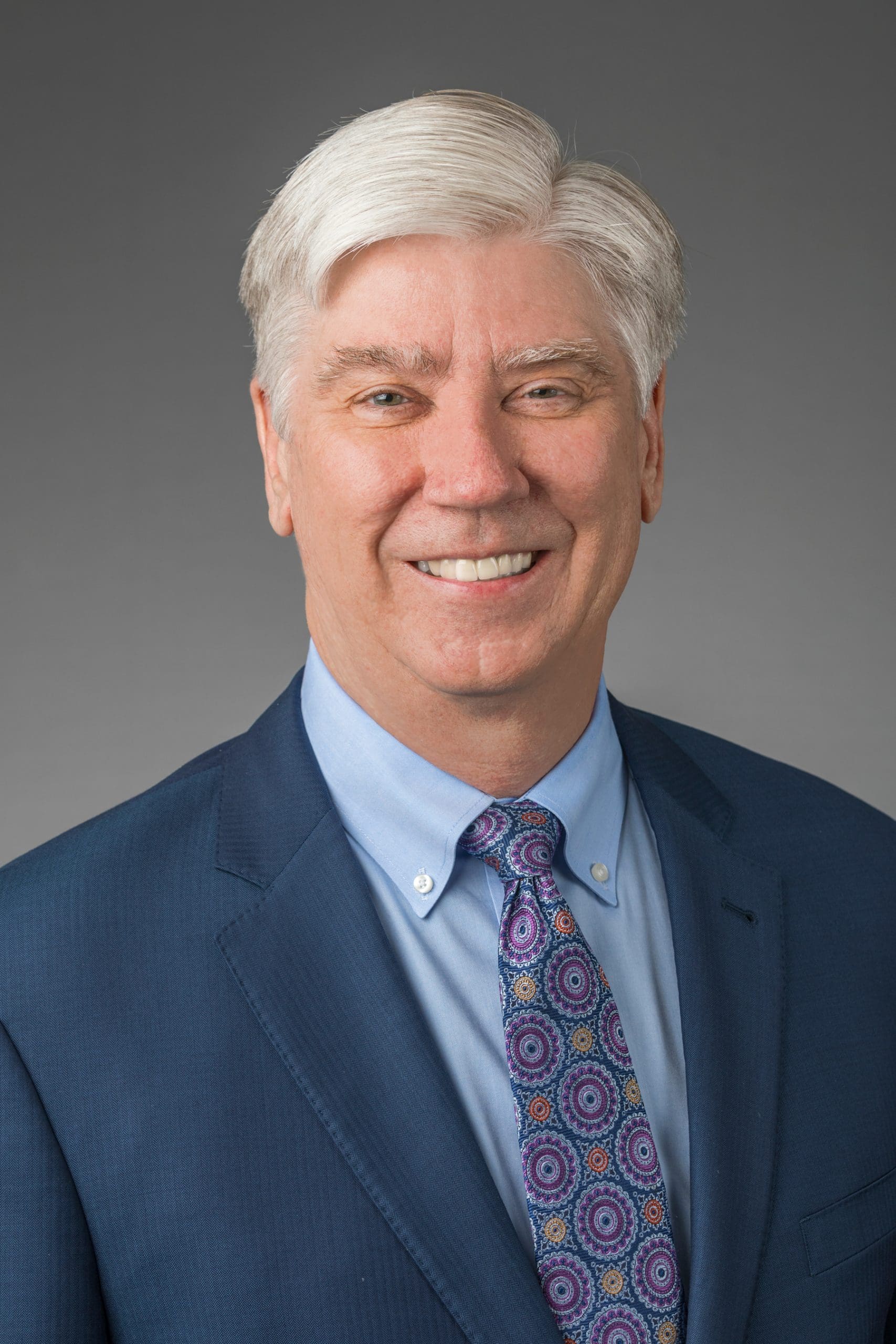 Ken Janda is principal of Wild Blue Health Solutions, a consultancy bringing people and collaborative solutions to the audacious challenges in our health care landscape. Previously, he served for 11 years as President and CEO of Community Health Choice, Inc., a Houston-based managed care organization that focuses on low-income families. Ken has over 35 years of experience in the managed care industry including serving as Houston Market President for Humana and holding leadership positions with Aetna and Prudential Healthcare. A proud native of Bellville, Texas, Ken graduated from Rice University with a bachelor's degree in anthropology, economics, and managerial studies. He holds a law degree from the University of Houston Law Center. Ken is an adjunct professor in health care at the Jones Business School at Rice University, and a member of several Boards of Directors including Christ Clinic, Katy, and San Jose Clinic, Houston. He also serves on the Texas Medical Center's Health Policy Institute's Executive Committee.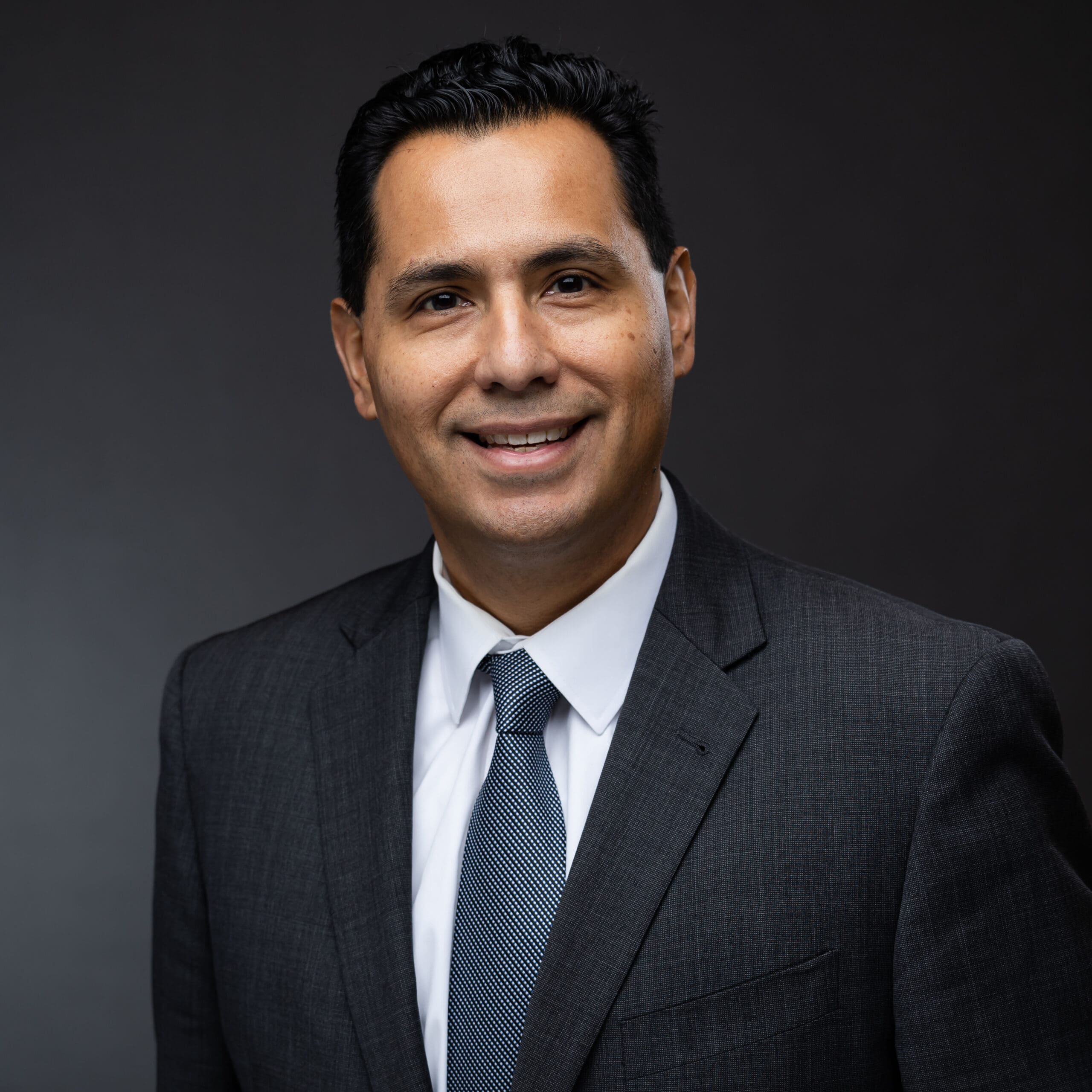 John-Michael Vincent Cortez, Vice-Chair
John-Michael Cortez is a catalyst for equitable access to fast, reliable, fairly priced, and open internet service. As Google Fiber's Government and Community Affairs Manager in Texas, he collaborates with communities to ensure everyone can harness digital resources to fully participate in our society, democracy, and economy. John-Michael also lectures at The University of Texas at Austin School of Architecture's Community and Regional Planning program. Prior to his role at Google Fiber, John-Michael served as Chief of Staff and Special Assistant to the Mayor of Austin, Texas. John-Michael advised Mayor Adler on Austin's most challenging issues, including regional and urban planning, transportation, workforce development, affordable housing, and where to find the city's best breakfast tacos and BBQ.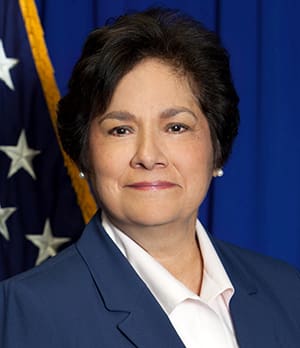 Sarah Saldaña, Treasurer & Finance Chair
Sarah Saldaña is the former director of U.S. Immigration and Customs Enforcement during the Obama Administration. Previously Sarah was the U.S. Attorney for the Northern District of Texas, making her the first Latina chief prosecutor in the state. She is a former Deputy Criminal Chief for the Fraud and Public Corruption section of the Office of the U.S. Attorney for the Northern District of Texas. She has worked for federal agencies including the Equal Employment Opportunity Commission, the Department of Labor, and the Department of Housing and Urban Development. In 2012 she was named one of the most influential Hispanics in the nation by Poder Hispanic Magazine. Sarah received a B.S. from Texas A&I University and a J.D. from Southern Methodist University.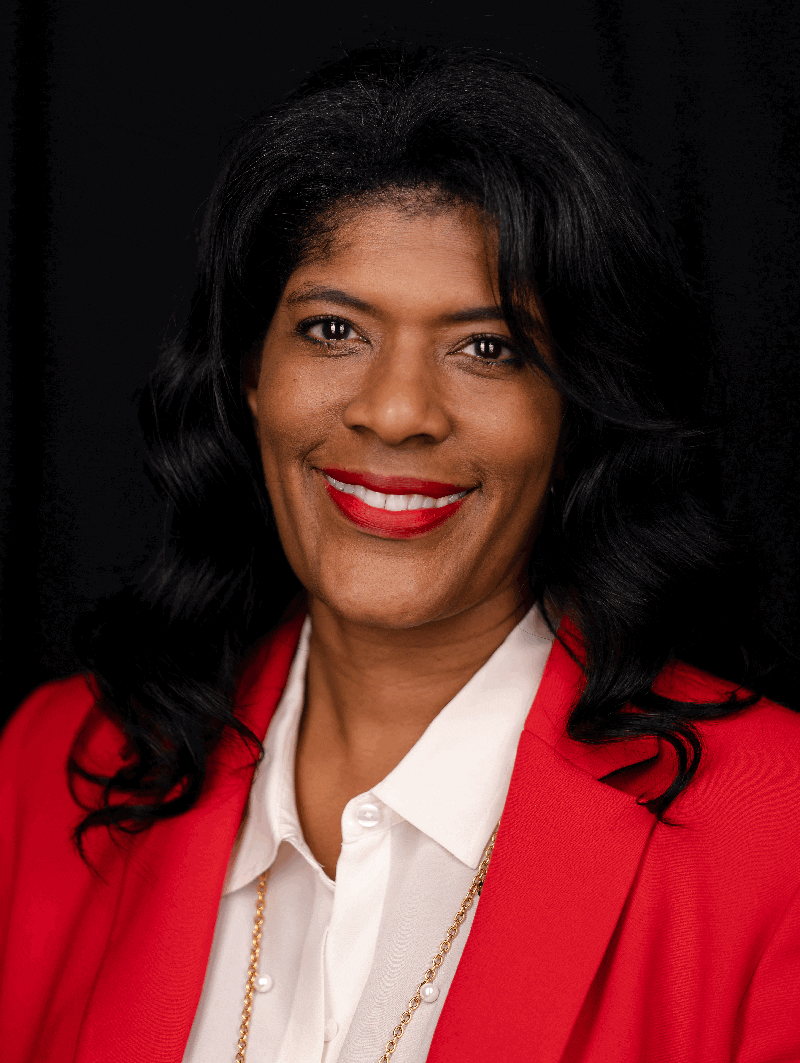 Angela Ross is Vice President of External Affairs for AT&T Texas, where she is responsible for government, community and stakeholder affairs in the greater Dallas area including being the lead for City Hall in Dallas, AT&T's global corporate headquarters. Angela is an alumna of Leadership Dallas, Leadership North Texas and Leadership San Antonio, a member of The Links, Inc., Alpha Kappa Alpha Sorority, Inc., and the United Way of Metropolitan Dallas Women of Tocqueville Society. She serves on the boards of the Irving Las Colinas Chamber of Commerce and the Dallas Summit. An Arkansas native, Angela earned a Master of Liberal Studies degree in Humanities from Southern Methodist University and a Bachelor of Arts in Economics and Business from Hendrix College.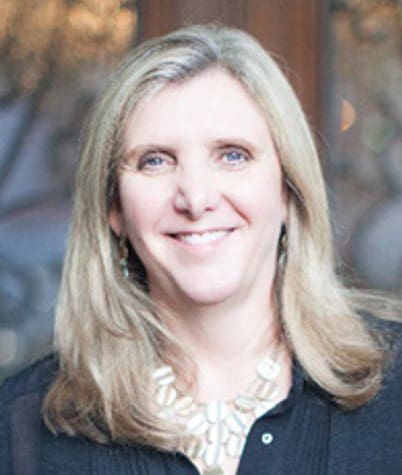 Karen Farabee, Development Chair
Karen Farabee retired from a 30-year career as a Human Resources and Corporate Communications executive at a variety of Austin companies, including her own HR consulting firm. In an earlier life, she graduated from the University of Texas at Austin's College of Communication, receiving her undergraduate and masters degrees in Organizational Communication and then continuing as an adjunct instructor in the College following graduation. Born in Big Spring, Karen has lived in Austin for more than 40 years. Karen has served as a volunteer and in leadership positions with a variety of local charitable organizations including the Austin Children's Shelter, Austin Theatre for Youth, Foundation for the Homeless, EMPACT Africa, UT College of Communication Advisory Council, Westlake Hills Presbyterian Church, UT Alpha Phi House Board Corporation and The Cipher Project. She is also a graduate of the Leadership Texas Program.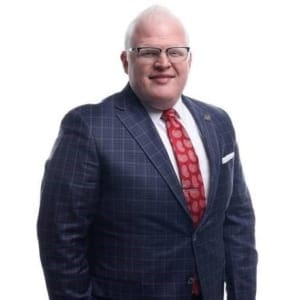 C. LeRoy Cavazos-Reyna, Audit Chair
C. LeRoy Cavazos-Reyna is a native of Mission, Texas. He is strongly committed to service, community development, diplomacy, and political activism. He currently serves as a senior adviser for Public Private Strategies, developing innovative strategies to support minority-owned businesses and impact the conversation around equitable economic growth. In his previous role, he served as Vice President for Government and International Relations for the U.S. Hispanic Chamber of Commerce. As Senior Manager of Public Affairs and Communications for Coca Cola Southwest Beverages, he oversaw public engagement and community relationships across Texas and Northern Mexico. He was formerly the Vice President of Government Affairs for the San Antonio Hispanic Chamber of Commerce, America's first Hispanic business organization. There he developed public policy and reviewed legislation that would enhance the evolution of Hispanic business in San Antonio and abroad. A graduate of the University of Texas Rio Grande Valley, he holds a Masters in Public Administration, a Bachelor of Arts in Communication with an emphasis in Journalism, Advertising and Public Relations as well as a degree in Spanish with an emphasis in literature and the history of Spain.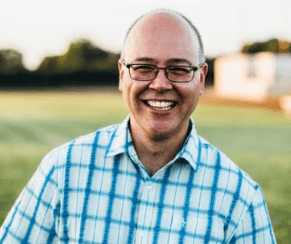 James Aldrete is the owner of Message Audience Presentation, Inc., a political communication company in Austin. MAP's creative and strategic work has been recognized in Campaigns & Elections Magazine, as well as the Wall Street Journal, the Washington Post, and Slate Magazine, among other media outlets. MAP served as part of the Obama Media Team in 2008 and 2012 and has consulted for organizations including Planned Parenthood, Service Employees International Union and the Texas State Teachers Association.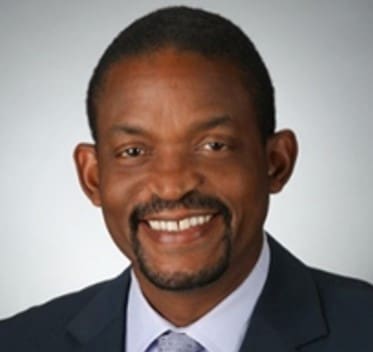 Anderson ("Andy") Bynam is a Managing Director in the Public Finance Group at Mesirow Financial. Andy heads Mesirow's Houston office and he focuses on servicing the firm's clients in the State of Texas and other states across the South and the Mid-Atlantic. Andy earned a BA from Princeton University and a JD from Northwestern University School of Law. He holds FINRA Series 52, 53, 63, and 79 licenses and is a member of the State Bar of Texas. Andy has 32 years of municipal finance experience. During his career, he has served as lead banker on numerous senior-managed financings for Texas and national issuers. Andy began his public finance career in 1989 as a bond lawyer with the Public Law Section at Fulbright and Jaworski in Houston.  He moved to the banking side of public finance in 1992 when he joined Grigsby Brandford & Co.  Andy has also been involved in a variety of civic and charitable activities for the last three decades.  He currently serves on the boards for the Greater Houston Area Red Cross, Texas Water Trade, and Jazz Houston, Inc.  He has also previously served on the boards for the Houston Area Urban League, the Municipal Advisory Council, the Midtown Management District, and the Community Artists Collective, among others.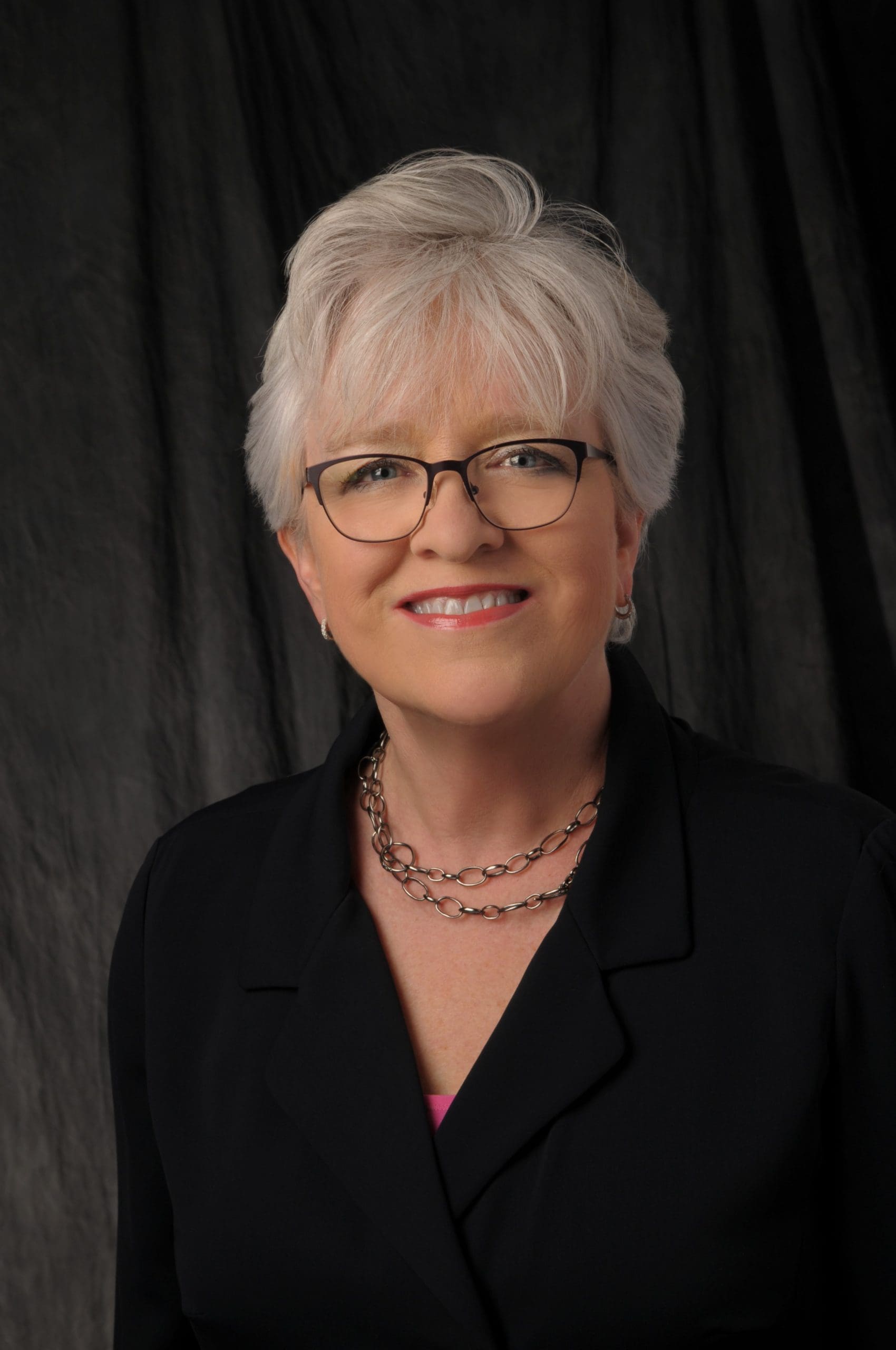 Anette Carlisle is an independent consultant in Amarillo and a passionate advocate for public education and building stronger communities. She has a long history of involvement in education, leadership, and governance. As founder and director of Panhandle Twenty/20, her emphasis has been on education and poverty. A former Amarillo ISD Trustee for 19 years, Anette currently serves on the Amarillo College Board of Regents and on the board of Leadership Women. Anette is an evolutionary biologist with degrees in molecular genetics and zoology from Texas Tech University.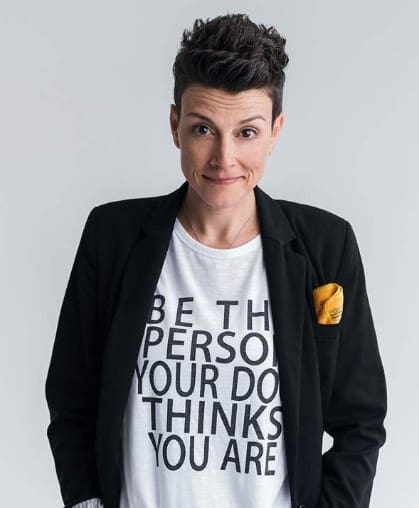 Molly Cox spent a decade with SA2020, the nonprofit that drives progress toward a shared community vision in San Antonio, Texas. She led the organization in researching more than 60 community indicators, sharing more complete stories of San Antonio's successes and challenges, and coordinating the alignment of multi-sector organizations toward shared goals prioritized by the community. This work has been recognized both nationally and internationally. In March of 2021, Molly returned to consulting. She helps clients reimagine everything—strategies, programs, policies, resource allocations—and better serve people. She also serves as a Knowledge Curator for the Equitable Evaluation Initiative. She has had the good fortune of being part of some seriously cool efforts: engaging more than 12,000 San Antonians in co-creating a shared vision for their city; creating a one-stop, online resource for local elections; and coordinating the  event that launched First Lady  Michelle Obama's Reach Higher Initiative. These were all done in partnership with small but mighty teams of women. She has a BA in theatre and a master's in political science. She is a Certified Nonprofit Professional and completed the UT Austin LBJ Women's Campaign School in November 2022.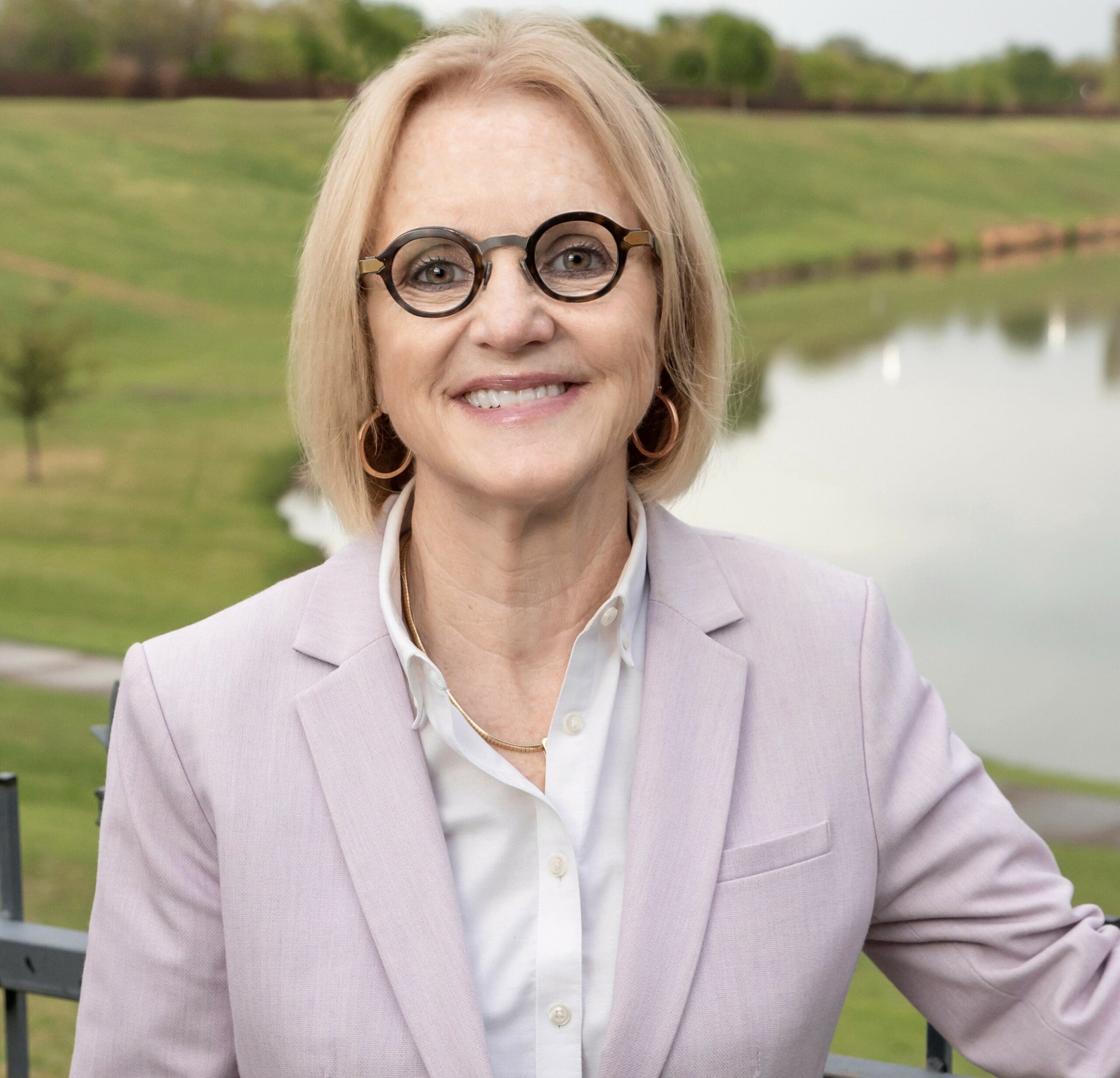 Tobi Jackson is Board President of the Fort Worth Independent School District. A parent, educator, and administrator, she is a lifelong resident of Fort Worth. She has been an administrator and faculty member in public, private, and corporate settings. She has been a community leader for over three decades in Tarrant County, focusing on sustainable, outcomes driven efforts on behalf of Fort Worth youth. Tobi is particularly interested in the social and emotional growth of students and in equity for all students. Tobi earned a B.A. from The University of Texas at Arlington and an M.S. from the University of North Texas. This year, Tobi received a number of awards, including the Amiga Award from The Tarrant County United Hispanic Council, the "Healthcare Hero" Award from the Tarrant County Business Press, and the "Good Samaritan" Award from Southside Youth Association. She was named one of Fort Worth's Most Influential People by FW INC. Magazine.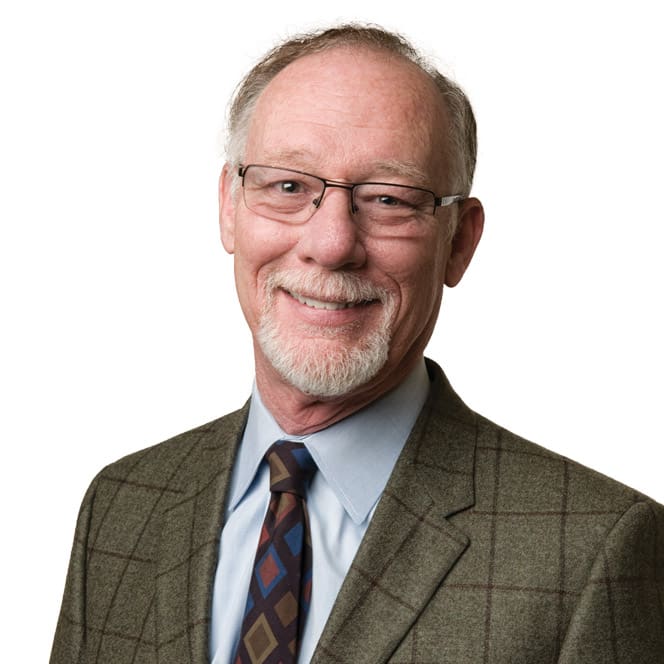 Jim Keffer had a distinguished tenure as Texas State Representative from Eastland. Keffer is a conservative family man, small business owner and lifelong Texas Republican Party leader. As president of EBAA Iron Sales, Inc., Jim has been one of the largest employers in his community. He has served as Chairman of the Texas House Committee on Natural Resources and has served on the Energy Resources Committee, Redistricting Committee and Texas House Republican Caucus. Jim was previously chairman of House Ways and Means and Economic Development committees. He has been named one of the best members of the legislature by Texas Monthly, Capitol Inside, and Gallery Watch. Jim has served as Deacon and Sunday School Teacher in the first Baptist Church of Eastland, Past President of the Eastland Little League and is active with his local Chamber of Commerce. He graduated from Texas Tech University.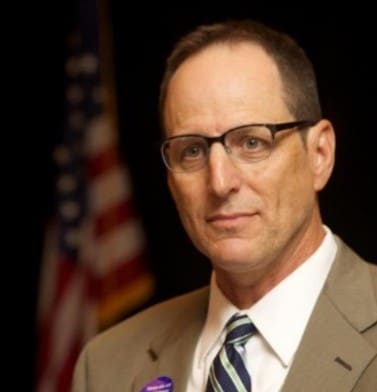 Rick Levy is the President of the Texas AFL-CIO, a position he was elected to in 2017. Previously, he held the position of secretary-treasurer from 2015-2017. Levy began working for the state federation in 1990, first as Legal Director and subsequently as General Counsel. In that capacity, Rick has represented the State Federation in a broad variety of matters, including numerous legislative and political campaigns to protect and advance the rights of workers in Texas. As President, Rick is focused on helping to build a broader, bolder, and more inclusive labor movement, emphasizing and elevating the principle of solidarity to be at the core of the effort. Levy has been a member of TSEU/CWA 6186 since 1986 and is also a member of Ironworkers Local 482.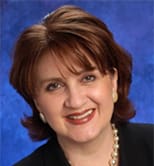 Veletta Forsythe Lill has been an agent for change in Dallas over the past three decades. The former member of the Dallas City Council (1997-2005) and long-time community advocate has played a role in the development of the physical city and the policy that guides it. She holds a Master's Degree in Community Health Education from the University of Illinois and prior to being elected to public office, she served three terms on the city's Human Services Commission. She has also served on numerous private nonprofit boards in Dallas, including Parkland Foundation, The Family Place, and Crossroads Community Services.
Elena M. Marks, J.D., M.P.H., is the president and chief executive officer of the Episcopal Health Foundation, a $1.3 billion nonprofit based in Houston, Texas. The foundation works to improve the health and well-being of the 11 million people of the Episcopal Diocese of Texas, which covers 57 counties in east, southeast and central Texas and includes Austin, Houston, Beaumont, Lufkin, Tyler, Waco and Bryan-College Station. Marks is also a nonresident fellow in health policy at Rice University's Baker Institute for Public Policy, where her work focuses on health reform and access to care for low-income and uninsured populations. She serves on the boards of Grantmakers in Health, the largest national organization serving the field of health philanthropy; Harris Health System, an integrated health delivery system serving over 300,000 patients annually; and Community Health Choice, a nonprofit, community-based health insurance company with over 400,000 members. Her previous professional experience includes serving as the director of health and environmental policy for the City of Houston, consulting in the health care industry with large systems and community-based providers, starting and directing a successful legal placement firm, and practicing trial and appellate law with major Texas law firms. Marks holds a bachelor's degree from Emory University, a law degree from The University of Texas School of Law, and a Master of Public Health from The University of Texas School of Public Health.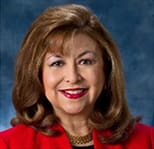 Regina Montoya is a nationally recognized, Harvard-trained attorney living in Dallas. A leader in the nonprofit community, Regina is currently the chairwoman of the Dallas Mayor's Task Force on Poverty and a member of the Board of the DFW International Airport. She served in the White House as an Assistant to the President and Director of the Office of Intergovernmental Affairs under President Clinton. In 1998, she was nominated by the President to serve as a U.S. Representative to the 53rd Session of the General Assembly of the United Nations. Most recently, Regina served for five years as the Senior Vice President, External Relations and General Counsel at Children's Medical Center of Dallas.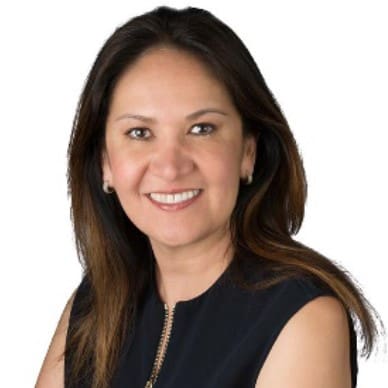 Laura V. Rodríguez is a principal and founder at The Raben Group specializing in communications, message development, and political strategy, Laura leads the firm's Texas office, which she established in 2015. She has advised and supported a wide range of charities, think tanks, business associations, advocacy organizations, and private companies since Raben's founding. In addition to her leadership in the firm's Texas office, Laura also serves as a member of the firm's management team. While in Raben's DC office, she spearheaded the effort to establish a National Museum of the American Latino in Washington, DC, and guided advocacy and communications strategy planning for Time Warner Cable. She began her career on Capitol Hill, where she held leadership positions in the offices of Representatives Hilda L. Solis (CA), Loretta Sanchez (CA), and Ronald D. Coleman (TX). Prior to opening its Texas office, Laura launched Raben's California office in 2005. While there she helped lead civil rights and research organizations — including MALDEF, The Williams Institute, and Asian Americans Advancing Justice — build their communications infrastructure, increase their media exposure, and establish themselves as national thought leaders. Laura is an El Paso native and a graduate of The George Washington University in Washington, DC. She is a co-founder of the Hispanic Lobbyists Association, sits on the boards of the ACLU of Texas and the YWCA El Paso Del Norte Region.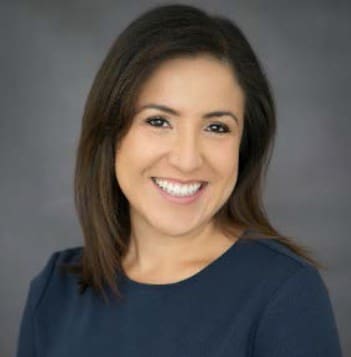 Marcela Salazar is an international executive with a unique breadth of experience aligning public relations strategies with business objectives. With twenty years of experience working for corporations, progressive nonprofits, and as a journalist, she is a thought-leader who excels at successfully creating strategic relationships and brand narratives for executives, leaders, and organizations with targeted audiences: media, community stakeholders, influencers, government, investors, analysts, consumers, and internal teams. Marcela is an expert in running earned, paid, and social media campaigns for Fortune 50 global companies and national nonprofits and labor unions, creating, and executing third- party outreach strategies for some of the world's most iconic brands. A multilingual business executive, she brings extensive experience partnering with both domestic and global leaders and international teams. Her expertise in influencing the national conversation comes from a decade in broadcast journalism at CNN, CNN en Español and Univision, where she earned an Emmy nomination and two Peabody Awards. Marcela is a graduate of Georgetown University's School of Foreign Service and holds a Master of Journalism from the Universitat de Barcelona, and a Certificate of Journalism from Columbia University's Graduate School of Journalism. Originally from Chicago, Marcela resides in Dallas with her family after two decades in Washington, D.C.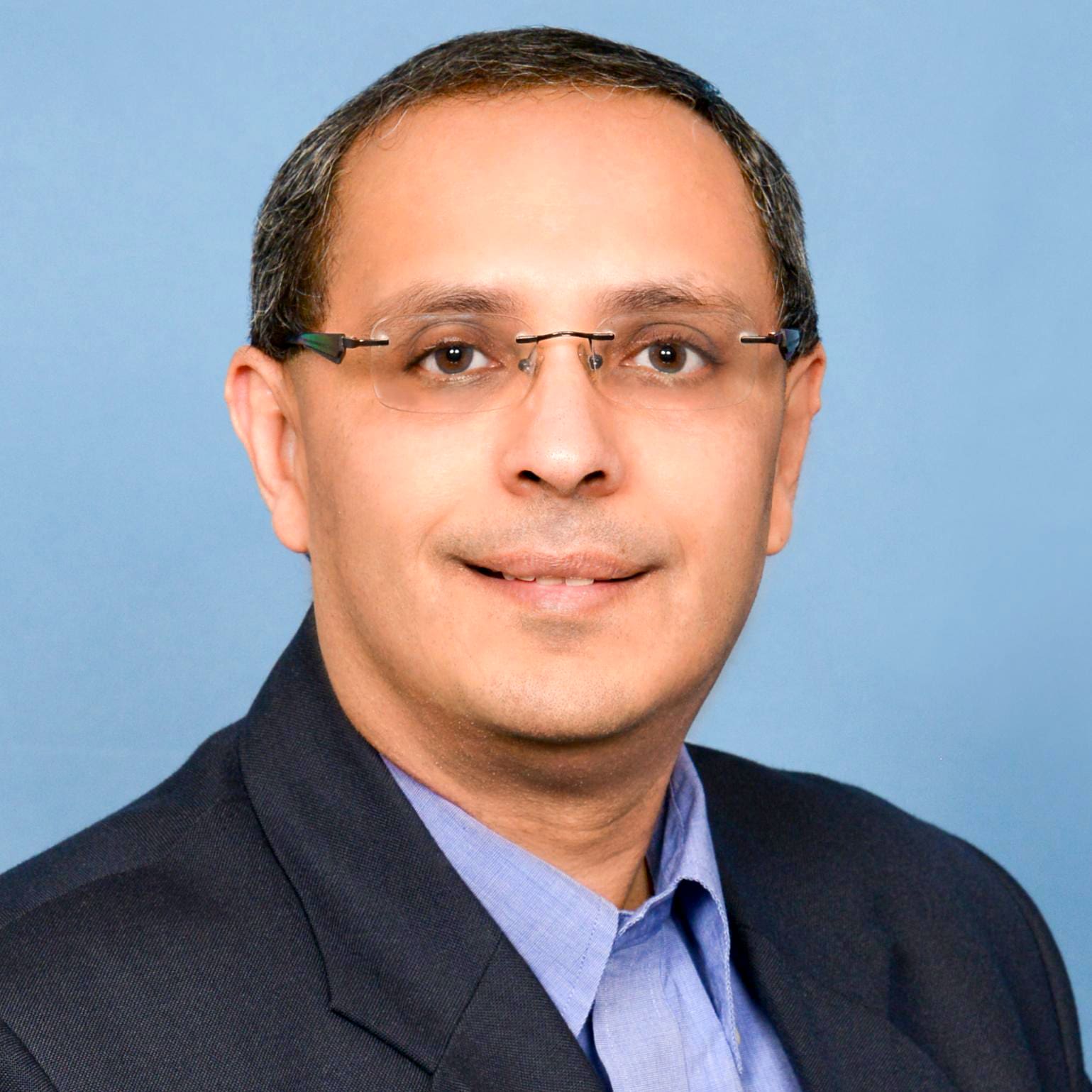 Atul Varadhachary, M.D., Ph.D.
Atul Varadhachary, M.D., Ph.D. is Managing Partner at Fannin Innovation Studio in Houston. There, Varadhachary works with scientists to set commercial milestones alongside the research milestones. Atul has served as an adjunct professor at the Baylor College of Medicine, the Jones Graduate School of Management at Rice University, and at the University of Texas School of Public Health. He holds a Ph.D. in Physiology and a postdoctoral fellowship in Biological Chemistry, both from Johns Hopkins School of Medicine.